Our Experienced Vets Focus on Safety, Best Outcomes
We offer a wide range of surgical services. Whether it be routine or a special procedure, we always approached it in the safest way possible for your pet. Our in-house laboratory allows us to perform pre-anesthetic blood screens and pre-anesthetic EKG tests just prior to your pet's surgery. This gives your veterinarian the most up-to-date overall picture of your pet's health and any special conditions that would need to be monitored, or make it potentially unsafe to perform surgery.
Since pets tend to recover from surgery more quickly in their own homes, most surgical procedures and recovery times are completed so that the animal may leave the same day.
Below are some of our surgical procedures we offer: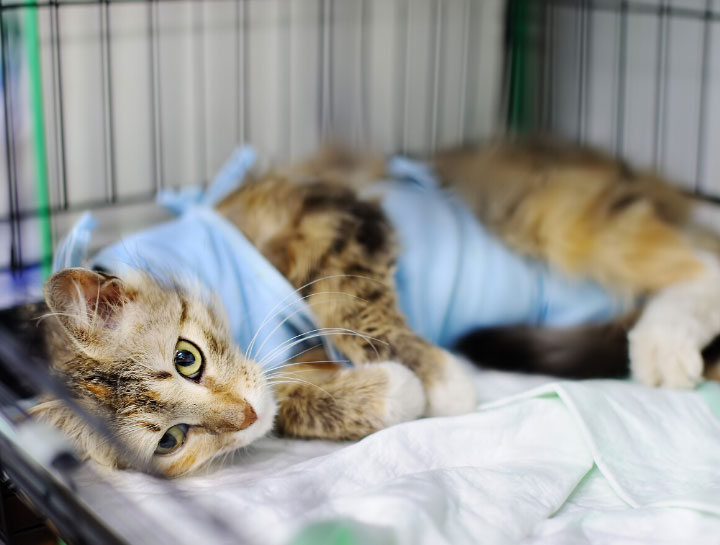 Help your pet live a long, healthy life.
Surgery on eyes, ears, throat and lungs.
Non-invasive surgery to freeze and kill pet skin disorders.